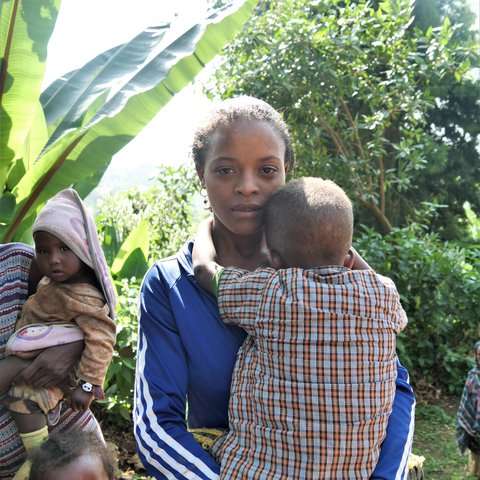 Forced marriage
"I was on my way home from school when I met an older man who came on a motorbike. I had seen him and the motorbike earlier when I went to and from school. He stopped and called on me and said he wanted to know where I lived. I told him and he looked up my parents. It turned out he had chosen me and was interested in me as his wife. He was much older than me and it felt weird, I was only a child. He continually asked my parents to marry me. He promised to give me a house, food, clothes, medicines if I got sick, and safety. He promised to give me everything that we poor people only can dream of. My parents were unsure but he came often back to ask if they had changed their minds. I was devastated but had to do what my parents decided.
-My name is Edile* and was married away as a child, only 12 years old.
I was married during a simple ceremony and went with him on his motorbike to the town where he lives. I had to leave my parents, my siblings and my friends. I cried and did not want to, I was so scared. I had five siblings left at home. When I came to the mans' house it was not as he had described it to my parents. He lived very simple and was not at all rich, as he had said. He had lied to my parents, he was not rich.
I did not have any contact with my parents after he had taken me with him. I did not know anything about sex and pregnancy and the first night with the man was painful. I did not know anything about how to protect myself and was quickly pregnant. I felt completely helpless, how could I be pregnant? I was a child. I gave birth to my child during extreme pain in a neighbouring house with a woman who helped me. It was horrible. I gave birth to a son before I had turned 13 years old. I felt very alone and cried often. Having to sit inside and see other girls go to school was awful.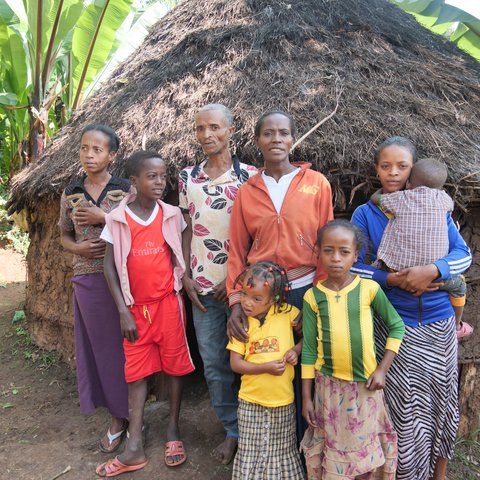 It was a relief when a person from the organisation 3D (BarnSamaritens partner) looked me up. They had found out what had happened. They explained to my husband that a marriage to a child is prohibited by law and said that he did not have any legal right to keep me. They helped to bring me back to my parents. I was so relieved. It was a great day when I got to come back home.
I go to school again and it makes me happy. I want to learn all about my rights and especially learn to read and write. It was a great relief to come back home, my parents regretted themselves and took me back despite the poverty we live in. Now my son and I live with my family and the man I was married to has been reported. He did not want to see me anymore and not our son either. But I still do not feel completely safe knowing he can come back. The most important thing to me is to finish school so I can help my family. I wish that no child in the world would have to marry and have children."
Our colleagues continue to work with informative activities regarding these questions in Ethiopia, DR Congo and Brazil. It is so important that girls' rights are respected and that they are to get help to make decisions about their bodies and their future.
*Edile has a different name in reality.