History
BarnSamariten was founded in 1980 by Tore and Kerstin Kratz. Due to Tore's difficult upbringing, he was able to identify with children who had experienced poverty, abuse, and segregation. This lead to a huge involvement in children mainly in South America and in Sweden.
Tore was born in Gällivare 1929. When Tore was eight years old his father became blind and could no longer provide for the family. They lived in poverty and Tore's mother put her husband in a retirement home where he eventually passed away. She wanted to get rid of Tore and therefore she made sure he was put in a reformatory in Kalix, only nine years old. Here he met the harsh reality where abuse and mistreatment happened every day. Tore had to stay at the reformatory until he was 15 years old with only a couple of home visits every year. The memories from this time left deep marks in his life. When he came home after the years at the reformatory life was not the same. His mother had remarried a very jealous man that from the first moment started to abuse Tore. He was then thrown out and had to survive by himself. Tore's life is a long and painful story. At 18 years old he was put in juvenile prison, this was the start of a time full of prison stays, addiction, loneliness, abuse, and escape. It would take another 18 years before Tore became set free.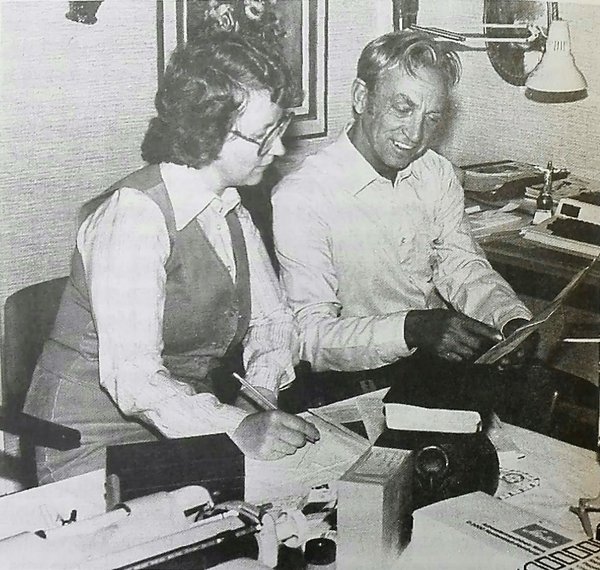 A September day in 1963 came to change his whole life. Tore sat in a prison in Karlstad and had given up hope. He did not want to live any longer and he did not have a family, he was alone. Tore had a dramatic salvation experience a night in his prison cell. He experienced that God met him and he felt freedom from drug abuse and depression. From this moment a new bright chapter began in Tore's life. In 1964 he was released from prison as a free man. He had been pardoned and was released earlier than expected. He got support from the local church and the pastor family Lindvall took care of him for two years time. He got to experience belonging and see real love. In 1967 he married Kerstin and together they had four children.
Tore carried a longing to make a difference for children that were hurt but he did not know how that would happen. He eventually created a toy that was called Knäpp & Lek (Goofy & Play). This creation took him and his family on a missions trip to South America. Here Tore once again came in contact with poverty and misery, and the memories from his childhood became vivid. It was in this meeting with the poor street children that the vision and dream of BarnSamariten were born in 1978.
When Kerstin and Tore returned to Sweden after having fulfilled their mission assignment they founded BarnSamariten. Tore passed away in 1997 but BarnSamariten lives on. The relief work he got to be a part of creating keep being run by Kerstin until 2015 when she retired. She was on the board until 2020. Their initiative has until this day meant that thousands of children and families mostly in South America have gotten the opportunity of provision, education, and protection. The work continues in their spirit where the keyword "to see the little human and mercy" guides the work. Today it is their daughter Britt-Marie who leads the organisation.