Ethiopia
Ethiopia is a country that has been plagued by many famines over the years. Today, large investments are made in education in the country, but for many children living in rural areas, school is a distant dream that rarely becomes a reality.
Most Ethiopians live in rural areas where life is marked by the struggle for survival. Illiteracy is widespread, famine and mortality due to infectious diseases are high. A large growth in population only increases the pressure on the country's already squeezed resources. Although Ethiopia is one of the most resourceful countries in Africa, it is one of the world's least developed.
Today, large investments are made in education in the country, but for many who live in rural areas, school is a distant dream. Girls often have more tasks in the housework than boys and are deprived of the opportunity to go to school. They are overrepresented both among those who never start school and among those who are forced to drop out of school. Education is not only a right but also a key to independence. That is why BarnSamariten invests in village schools, literacy projects and help for self-help to strengthen the girls' situation and help the poor population.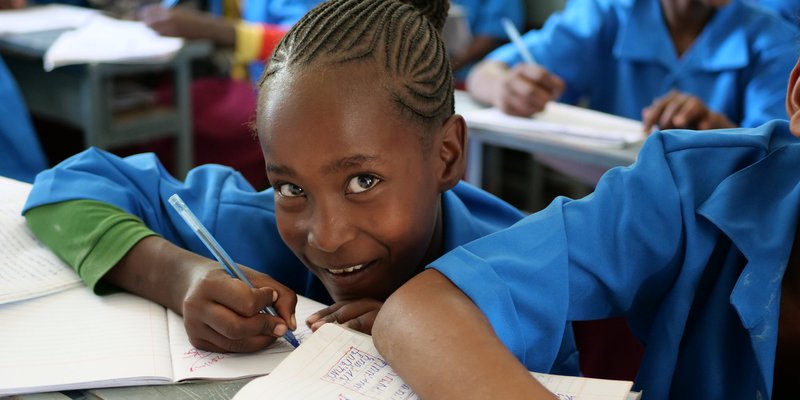 Education
All child should have the opportunity to go to school without discrimination and in a safe environment. We work locally together with both the state, the school administrators, teachers and parents. Education is a way out of poverty!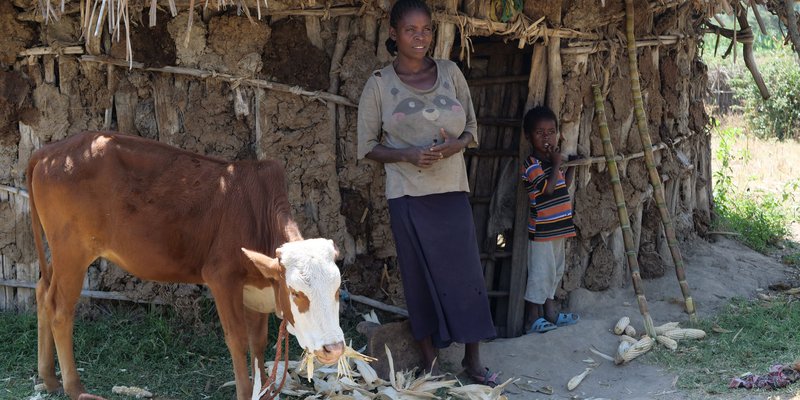 Cow and goat project
The funds go directly towards cows and goat project since they have a big inpact for a lot of people for years to come. We continue the fundraising so that more families can have a change for the better.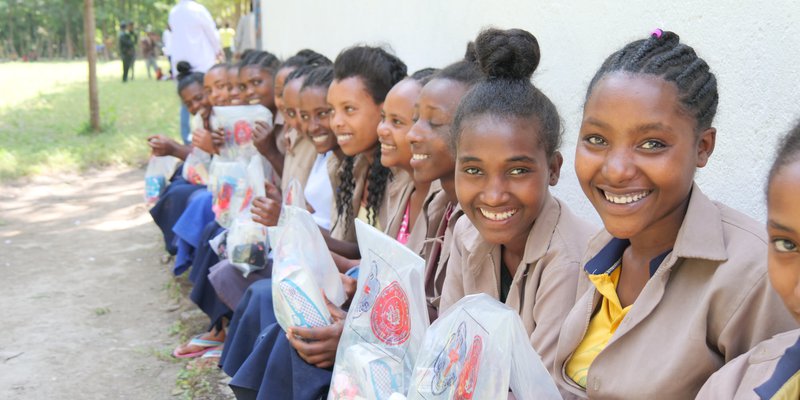 The Hygiene Packet
The hygiene packet makes a big difference for the girls' future. When the girls are offered education, they are also offered to learn more about their rights as a human being and we strengthen them on an individual level. This is how we prevent child marriage and child pregnancy.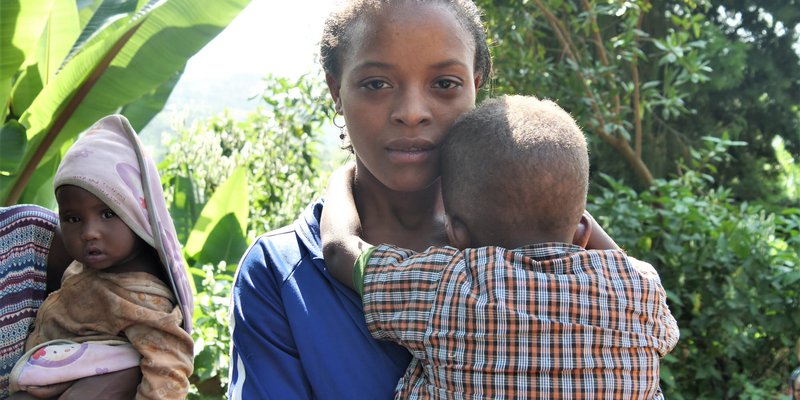 Forced marriage
A lot of girls have a history and memories of melancholy and frustration just because they are born girls. Girls are the most discriminated group of people in the world. Edile was 12 years old when she got forced to marriage against her own will.