Advocacy and work for transformation
We want to be a voice for children in vulnerable situations and give children an opportunity to be heard. We want to increase knowledge about the children's living conditions and we strive for long-term lasting changes. We do this by offering children protection, education, and health. Alcohol abuse among children and adults in Mpongwe is great, our partner works to spread knowledge about the devastating consequences of alcohol.
In Zambia, margins are small and economic vulnerability is high. Over 40 percent of the population lives in extreme poverty and more than half of children under the age of five are malnourished. In the Mpongwe area of northern Zambia, we work with a local organization, Mpongwe In Our Hearts Community Development (MIOHCD), to inform and disseminate knowledge about the risks of alcohol. Many of the public health problems in Zambia are caused by the increased consumption of alcohol. In the middle of this children are living, children who get sick and who learn to use alcohol at an early age.
It is not only men who drink alcohol but also women. The consequence is that many children lack an adult who looks after them when their parents are drunk. There is a lot of violence in drug-abusing homes, where children and women are especially vulnerable. The families who live in addiction often lack work and those who have a job often mismanage it and receive a lower income. This results in them not being able to send their children to school. Unfortunately, children also have access to alcohol and you see children who have become addicts at a very young age. In the area, there are dumping sites where trucks dump alcoholic waste, which means that the supply is extremely large for everyone, including children.
A basic understanding of the effects of alcohol is important for families to have a sustainable future. We already see that MIOHCD's work has created the demand to achieve change. In this, we want to be involved in strengthening and developing the capacity to achieve long-term sustainable results.
The people in the villages lack knowledge and information about the impact of alcohol on the body and what consequences it has for the individual and for the family. Most people also do not know how to change their behavior and have no methods for how to do it. The local organization conducts the work on site. They provide tools and information on how to quit alcohol abuse. They work to achieve the goals that have been agreed upon together with village leaders, but also at the individual level.
The village identifies its biggest problems and talks are held with the local partner. When the villagers themselves become aware of their high alcohol consumption, most want to bring about a change and a popular movement is built up. The villagers become aware that a lot of suffering is caused by alcohol. They provide information, help, and support to find ways back and forth from addiction. There is talk of alternative employment to provide an opportunity for long-term change.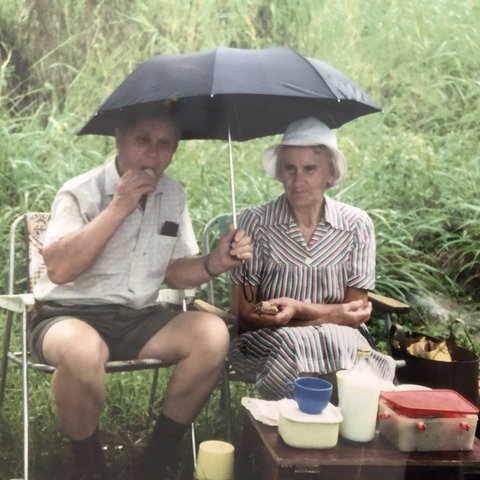 The history behind the Holmgren family
Annette, together with her father, doctor Gunnar Holmgren, are the initiators of the project. She was born in Zambia and the family moved to Sweden when she was nine years old.
She still had a passion for Zambia, and she saw how increasing alcohol consumption and growing poverty pointed to a dark future if nothing was done to change the situation. Together with their father, who was born and raised in Mpongwe, they looked for methods that could create engagement among the villagers around Mpongwe. The goal and hope were to reduce high alcohol consumption. The Inshila project, which means "path" in the local language Lamba, is underway. According to a first survey, 80% of the population in Kantatamwe had alarmingly high alcohol habits, 70% in Ibenga, 64% in Chowa. Anna and Enar Holmgren are Annette's grandparents and it is in their footsteps that Annette formed the non-profit association Anna and Enar Holmgren Foundation, AEH.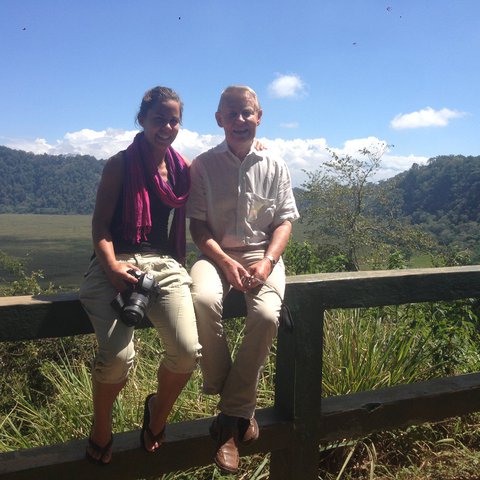 The story behind the Holmgren family in Zambia begins when Enar Holmgren came to the village of Mpongwe in 1935 as a 22-year-old. He had then left the island of Gotland to go by boat to South Africa and then by steam locomotive to Northern Rhodesia (present-day Zambia) to replace a missionary couple there. Enar was alone white in the area, without knowing the language Lamba. After a while, he got the opportunity for a holiday and then went to Zululand where he met Anna Ohlson. Anna had left Dala-Järna to work as a missionary at a mission station in Zululand. Anna and Enar got married and Anna followed a bit reluctantly to this remote village, in the middle of the elephant and lion trails in Mpongwe, Zambia.
Anna and Enar Holmgren remained in Zambia for almost 50 years. They had five boys and eleven grandchildren. Their first child was delivered by Enar along a country road as they were about to get help in the city. Anna and Enar became close friends with the villagers where Enar, among other things, worked on translating the Bible into the local language. After World War II, living conditions in Zambia were difficult and they were advised by an official not to stay. They did not think they would survive the great threats that existed in the isolated place they lived at. But their love for Zambia and its people overcame everything and it is in their footsteps, with their deep love for the people and the environment, that the initiative is now underway.